What happens when you as a natural hair stylist and salon owner build a successful business, have a great family and perfect life on paper but are
still unhappy?
That's where I was in November 2018. Lost and confused of my next step, I continued building my salon in hopes of still owning it but using my new increase as leverage to get from behind the chair. .
In January 2018 I went on a life-changing vacation to Thailand. My spirit felt so connected there. When I came home I was homesick for a place I never lived before. It was soon after that I realized all of the success and the normal comforts of the western world did not make me happy and it was time for a transition.
After my realization, I had to confront a lot of my insecurities. Disappointing my stylists and hundreds of clients. Missing my closest friends and family. Leaving everything I know for a world unknown. Being lonely and having to find a new tribe. I began doing a lot of introspection and self work in order to be ready for the drastic change. I attacked my fears and became a stronger, more confident person ready to take on the world (Self work is a constant job so I'm still learning… but I'm in a much better place).
I left my career on July 22nd 2018 and embarked on a journey to find a new home abroad. Between now and December I am visiting multiple countries to find the one that best fits my needs. Starting with the place that originally sparked it all, I visited the cities of Chiang Mai, Phuket, and Bangkok. What other locations are on my radar? I'm not sure. Join me on this ride of life to see where the universe takes me.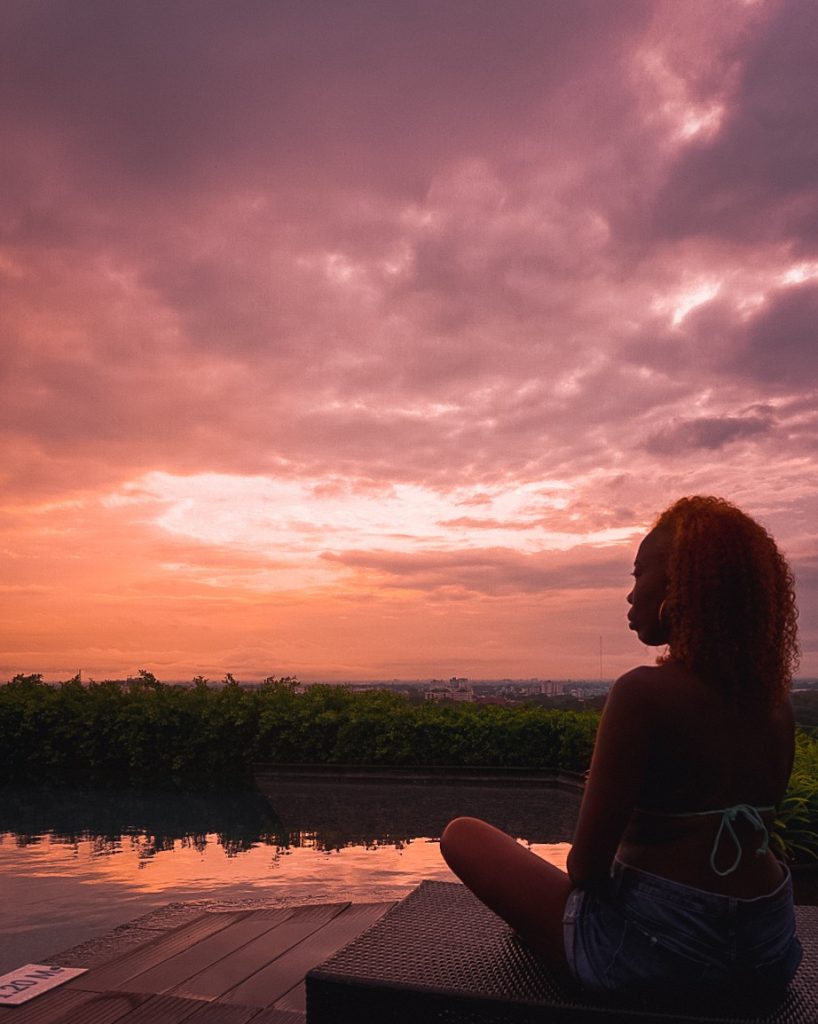 Ex- Natural Hair Stylist leaves her career to pursue a live abroad.